County Clerk
The Walker County Clerk's Office mission is to provide Quality Services to the Citizens, Business Owners and Legal Community with Efficient
and Courteous Service. While preserving the integrity of all records, along with managing with Fiscal Responsibility and Governmental Accountability to safeguarding the collection of all
fees as designated by the State of Texas Statutes.
---
Effective October 1, 2016 there will be a Credit Card Handling Fee

Vitals, Recordings, Deeds, Civil and Probate

2.5%

Criminal

$3.00

Changes due to 84th Legislation

State Electronic Filing Fee
$20.00 - 30.00
County Electronic Filing Fee (Per County Clerk)
$2.00 to $0.00
Jury Fee
$22.00 - $40.00
---
Online access to Odyssey for Criminal and Civil case management.

E-file went live on October 10, 2014.
Mandatory date of July 2015.
We have a Public Computer in the County Clerk office for over the counter filings. You must have an E-file account.

Kofile Vanguard went live on December 5, 2018. For all Deed Record Searches Click on the link below
Marriage licenses are applied for from 8:30 A.M. to 11:00 A.M. and from 1:00 P.M. to 4:00 P.M.
Additional Contact Information

Birth & Death & Marriage - Vitals

(936) 436-4902

Recording & Brands & DBA

(936) 436-4903

Civil County Court-at-Law

(936) 436-4901

Probate County Court-at-Law

(936) 436-4974

Criminal Misdemeanor

(936) 436-4696

Deeds & Records Management

(936) 436-4698

Walker County Courthouse

(936) 436-4900

Walker County Court at Law

(936) 436-4919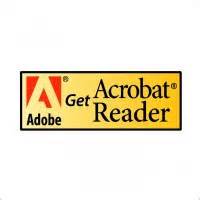 To view PDF files, first-time users will need to
More News Highlights
|