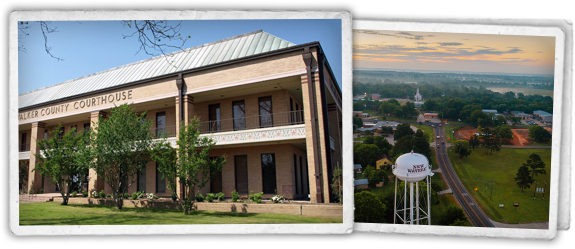 Start Content
Birth & Death Records

The fee for a Birth Certificate is $23.00. The fee for a Death Certificate is $21.00 and $ 4.00 for each additional.
Birth Records are confidential for 75 years. Death Records are confidential for 25 years. Health and Safety Code, Chapter 678, Sec. 195.003. At this time vital records are not available online. You may come into the office and search the Indexes for records that are open to the public to view.
An applicant must provide all necessary information and show proper identification prior to obtaining the certificate. Only a qualified applicant may obtain a copy of a birth or death certificate.
Our office has death certificates for those that occur in Walker County only.

Any Texas birth certificate may be purchased in Walker County.
This office uses a remote access system to the State's records for dating, at this time, from 1926 to the present.
Qualified Applicant:
• The parent, child, brother, sister, spouse, grandparent, legal guardian or managing conservator.
Certificate by Mail:
To obtain a birth or death certificate by mail:
complete the application

complete the notarized proof of identification

make a legible copy of the applicant's valid driver's license or other valid identification

include a cashier's check or money order payable to Walker County Clerk.

Please provide a legible return address and day telephone number (if available).
Mailing Address:

Walker Clerk's Office
1100 University Ave, Suite 201
Huntsville, TX 77320
Click Below to Download Application
Notarized Proof of Identification
Qualified Applicant/Proper Identification Requirements
Click on the following link to visit the Texas Bureau of Vital Statistics site
Birth Certificate for Election Identification
Delayed Birth Record Registration
WARNING
The penalty for knowingly making a false statement when applying for a birth or death record can be 2-10 years in Prison and up to a $10,000 fine.
More Information
Find content and services related to this page.