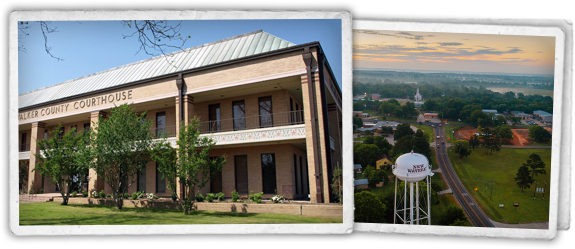 Start Content
Records Management (Deeds)

Please click on the Walker County Seal to access Records on Line
*Official Public Record from 1960 - current is now available online*
Address for Documents
Walker County Clerk
1100 University Ave
Suite 103
Huntsville, Texas 77340
Deed Room Records
Records from 1846 - 1985 are in specific record series. All record series include indexes.

Deed Record / Mortgage Record / Deed of Trust / Mechanic's Lien / Lis Pendens

Plats / Survey Record

Probate Record from - 1846 - mid 1990

Probate Records from mid 1990 - (Current are available from the Probate Department)

Small Estates - Older record (Current are available from the Probate Department)

Commissioner Court Minutes / County Court Minutes / Abstract of Judgment of Record / Federal Tax Lien / State Tax Lien / Marks and Brands

Bill of Sale Record / Election Record (Up to Mid 2001 when Elections were conducted by the Elections Department)
*various small miscellaneous record series

Official Public Record begins on January 1, 1986. All records (other than Probate/Civil/Criminal) are recorded into the Official Public Ex: Deeds, Deeds of Trust, Liens, Affidavits, etc.


Digitization Project
Under Construction
Electronic Conversion - 1996 to 1961 existing microfilm to images.

Back Conversion - 1960 to Volume A of Deed Records.

Re-indexing real property records from 1961 back to Volume A.

Deed Records are located on the 1st Floor, Room 103
More Information
Find content and services related to this page.