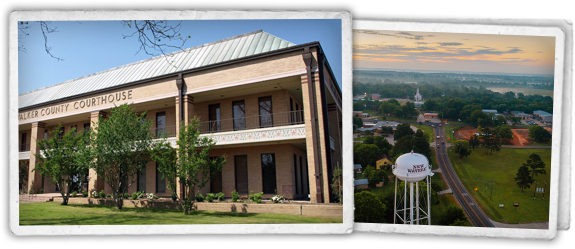 Start Content
Forclosures
Pursuant to
Texas Property Code §51.002
, the county clerk's involvement in foreclosure proceedings is limited to file-marking and maintaining the foreclosure Notice of Sale postings. The clerk's office does not conduct the foreclosure auction nor has any other involvement in the foreclosure process.
The sale is conducted by the individual trustees for each property. All questions and inquiries regarding the status of a property or the procedure for the auction should be directed to the assigned substitute trustee.
WHEN: The Mortgage foreclosure auction are held per the date and time listed on the Notice of Sale.
WHERE: The east side of the Walker County Courthouse (inside or on stairs) located on University Avenue.
If you are a homeowner facing foreclosure, please visit the Texas Department of Housing and Community Affairs' Foreclosure Assistance page.
Foreclosure Sale Property Search
This availability is offered as a convenience to the public and is not required by law. The website simulates in-person viewing. After a trustee files the Notice of Sale, the clerk's office does not in any way maintain the list other than add to it.
These documents are neither county clerk records nor permanent records. Each month's file is destroyed the day after the sale. For these reasons, the postings are neither indexed nor searchable at this time. The clerk's office apologizes for any inconvenience you may experience.

All postings are also available for in-person public viewing at the Walker County Clerk's Office.
April 7, 2020 Auctions
Notice of Substitute Trustee's Sale
Notice of Trustee's Sale and Appointment of Substitute Trustee
More Information
Find content and services related to this page.