District Clerk
Our office hours changed starting August 10, 2016.
Our office hours are Monday thru Friday 8:00 am-4:00 pm
_____________________________________
We are pleased to offer
online access to
Case Summaries for those
cases that are public record.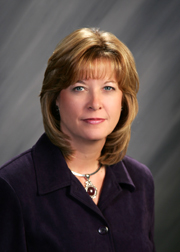 Robyn Flowers
Walker County District Clerk
The District Clerk's office provides support of the district and county court at law courts in Walker County. The District Clerk is the custodian of all court documents that are a part of any case and is responsible for the security of the records. Additionally, the District Clerk's office is responsible for docketing, indexing and recording, collecting fees, fines and court costs and managing all funds held in litigation; and performs such other duties as are imposed by statute or rule. The office maintains the official court records and receives for filing all documents in felony criminal, family, juvenile, delinquent tax and civil court cases.
According to statutory requirements, the District Clerk's office gathers data and reports to many State and local agencies. This extensive reporting assists the County, the State and the Texas Legislature to determine the proper operation of the courts, the effectiveness of the statutes and the need for changes.
The District Clerk's office is responsible for managing the records so they are easily retrieved for court use and public information. As custodian of permanent records, the Clerk must assure that they are preserved and archived. Modern methods and the use of technology to facilitate an ever-expanding office have been emphasized in the District Clerk's office in the past number years.
As a financial officer, the District Clerk's office collects court costs and fines set by statutes which are deposited in the general fund of the County. Other fees are collected and allocated to the State for the benefit of State agencies.
---
________________________________________________
Call the National Domestic Violence Hotline
Support, resources and advice for your safety
1-800-799-SAFE (7233)
________________________________________________
For Pro Se litigants there is a website to assist you
It's always best to have a lawyer
This website will give you information about making your way through the court system, but it is important to remember that the information provided is basic, general information only and may not cover everything that is involved in your case. The information on this website is not legal advice, and does not take the place of talking to a lawyer.
The law and court proceedings are complicated, and lawyers have legal training. A lawyer can help you understand your rights and options and help get the best result possible in your case. If you go to court without a lawyer, there may be serious consequences and you may be hurt in ways you have not considered before.
If your case is a criminal case, it is especially important to have a lawyer to protect your rights. If you need help finding a lawyer and your case is a criminal case, information about lawyers for criminal cases is available under the Criminal Case topic.
If you need help finding a lawyer for a civil case, information about lawyers is available under the How to Find a Lawyer topic on the civil case page, with links to different groups and services that can refer you to a lawyer.
---
More News Highlights
|