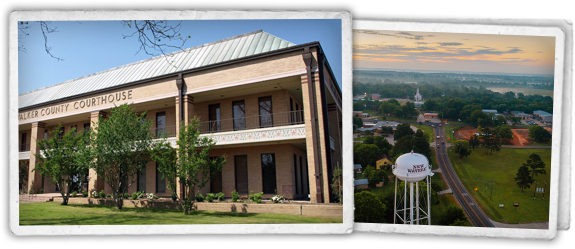 Start Content
E-Filing Q & A
The Walker County District Clerk's Office began eFiling Civil/Family in October 2014 and Criminal in February 2015.
Our business processes may change, please check back frequently for updates.
If there is more than one case that appears in the eFile system for the Cause # entered, Please verify with our office which case to file into so that the fees will be correct. Any eFiling filed into the wrong case will be rejected.
---
Why is e-Filing required?
The Supreme Court of Texas entered an order requiring that all civil/family/probate pleadings filed by attorneys be e-Filed. (Criminal e-Filing will be begin starting in 2016 based upon county size) Pro Se Litigants are not required to e-File at at this time. Counties are mandated to go live by a specific date based upon population. Walker County is mandated to go live with e-filing July 1, 2015. We have made the decision to go live earlier as a convenience to the public and to have time to address any issues that may arise before our mandated go live date.
Criminal is mandated to begin for Walker County January 1, 2019
At this time Secure cases are not required be e-Filed (Adoption, Expunction etc)

Fees
Filing fees for Petitions as well as a convenience fee will be accessed.
You will be required to have a credit card on file. If you have e-filed with other counties, you should already have this information set up.

What if my Sensitive Data is required by Statute to be included?
View a listing of data required to be redacted according to Rule 21c(a) - (page 6). If e-filed, select the Filing Code "Sensitive Data Document". Upon acceptance, the clerk will change the Filing Code to the appropriate code and redact the Sensitive Data prior to making the document public.
Note: The filer is only to choose this filing code if the document is a non-fee filing.
**In addition, if the document requires a fee to be paid; the filer must select the proper filing code and pay the appropriate fee(s). The filer should make reference in the comment field that the filing is being filed pursuant to Rule 21c(d), designating the document as containing sensitive data when the document is electronically filed, so that the filing is accepted and handled accordingly.

Once you have logged in to eFile.TXCourts.gov, click on the link "NEW CASE" to open up the filing interface and proceed with a new case initiation. Once you have submitted your case you will receive a submission "Envelope."
Make sure that you select the correct Case CATEGORY AND Case TYPE
You MUST submit a Civil Case Information Sheet - State law requires a civil case information sheet.


Which court will my case be filed in?
Certain case types can be filed in County Court at Law or District Court, ie: Divorces, Family cases, Name Changes, Adoptions. Please specify in the comments section in the envelope if you would like County Court at Law or District Court for these case types.

What is an "Envelope"?
An envelope is the filing or collection of filings pertaining to the same case in which you submit to the court at one time to be filed. It can be thought of as in the manner when you take an envelope of all your filings to the clerk's office; or by mailing your filings to the clerk's office in an envelope for a particular case.

What if I am filing a case with an Affidavit of Indigency? How are the fees handled?
You will choose the payment selection as provided by your EFSP for exempt filing fees (ex. Waiver). If a completed Affidavit of Indigency is not included, the filing will be returned for correction.
Can I file multiple documents in the same case? (ex. Motion and Unsigned Orders)
Yes, multiple documents in the same case may be filed in one envelope. Each document must be submitted using the appropriate Filing Code and must have a "lead document" attached. (ex. Motion is a lead document, Unsigned Order is a lead document that needs to be submitted as a "Proposed Order") After attaching your first document, you will need to select Add Another Filing button.

How do I submit an order that needs to be signed?
When submitting an order that needs to be signed along with a motion etc., this must be an attachment to the lead document. In the description field of the attached document the description must be "proposed order". The motion etc. and proposed order must be separate images.
An unsigned order that is needing to be submitted to the court for approval not accompanied by a motion etc., would need to be submitted as a lead document with the filing code of "Proposed Order".

My motion needs the hearing date and time entered.
How is that completed?
It will not be. When accepted, your document is entered directly into the Case Management System and may not be altered. Your Notice of Hearing will need to be a separate document, submitted as a proposed order. See above "How do I submit an order that needs to be signed?"


What size can images be?
The maximum size is 30MB. It can be 1 document or a combination of multiple documents but the maximum for the total is 30MB.

Do I need to enter a "filing description" for each document submitted?
Yes, the entire pleading title must be entered under both "filing description" and "description" area found under lead document to ensure accuracy. The title should be typed in proper case.

Can I file one document for multiple (different) cases in one envelope?
No, if a document needs to be filed in multiple cases, it must be e-filed in each case (separate envelopes).

What is Proper or Title case?
In proper or title case, the first letters of all words are capitalized (except certain words such as - a, an, the, for, and, nor, but, yet, to, of or as) (ex. Motion for Summary Judgment).

There is not a filing code which fits my document title exactly. What filing code do I choose?
Choose the code that is closest to our filing (ex. Motion, Petition, Request, Affidavit, Certificate, etc.) and type the entire title of the document under both "filing description" and "description" area found under lead document using proper case to ensure accuracy. The clerk will modify your selection to reflect the proper entry into the case management system if necessary.

How do I file a document with an existing case number (ex. Motion to Modify, Original Answer, and Amended Petition)?
Do not click on NEW CASE. You will need to select Walker County - District Clerk and enter your case number. Then press Go. If you do not have a case number select Advanced Search to locate the case.

What if I need service by a Walker County Constable?
While you are filing the pleading requiring service, add "Service by Sheriff/Constable $100.00" under Optional Services and then enter the desired quantity (Each item is charged ie: if you have a citation and a precept, the fee is $200.00)

What is the "Service" tab used for?
This tab is not to be used for personal process service. This tab is used to e-mail service notice to an attorney that is registered to receive electronic service as required by TRCP 21(a).

How do I pay a jury fee?
As of 1/1/2022 we no longer charge a jury fee.

How do I remit a copy of the Petition/Document that is required to be attached to the process [ex. issuance of citation(s)]?
Significantly, the responsibility to get the citation and a copy of the petition served on the defendant belongs to the plaintiff. As noted in TRCP 99(a), "[t]he party
requesting citation shall be responsible for obtaining service of the citation and a copy of the petition." The clerk's only responsibility is to "issue a citation and deliver the citation as directed by the requesting party." See TRCP 99(a).
The clerk can print a copy of the petition at a fee of $1.00 per page. The clerk would then attach the citation to the petition as in the traditional filing world. The citation and petition would then be delivered to the person who will serve process or a SASE would need to be provided to return the service to you.
OR
The plaintiff's attorney can have a hard copy of the petition delivered to the clerk's office at some time after the petition has been e-filed. This delivery could be in person, through the mail, or by a commercial delivery service such as Fed Ex. The clerk would then attach the copy of the petition to the citation and deliver the document to the person
who will serve process or you may provide a SASE for the service to be returned to you.
You can deliver the copies of the Petition/Document by method of mail or personal delivery to Walker County District Clerk at 1100 University Avenue, Room 209, Huntsville, Texas 77340. Once received, the requested process will be issued. Please ensure that the "Case Number" and "Court Number" are listed on the document and indicate that said document is a "Copy" for the service process along with correct service information.
Please submit the service request forms with your filings.
When requesting issuance's through the e-filing system:
The request form MUST be a separate lead document (it is not an exhibit to another document, so please do not add it as an attachment to another lead document)



Select the Filing Code: On New Suites select "Application" and on Subsequent filings select "Request"



Select the correct Issuance Fee under "Optional Services"



If requesting issuance's to be served by Certified mail or through the Walker County Constable or Sheriff, the fees for a copy of the Pleading to be served NEED to be paid. Select "Copy(ies)" under optional services.



If a Walker County Constable is to serve the issuance, please select the appropriate service fee under Optional Services.



Upload the "Request" and DO NOT attach the pleading to be served


These business processes may change, please check back frequently for updates.
If you have any question you may contact Brandy Roberson with the District Clerk's office at broberson@co.walker.tx.us
Contact Us
1100 University Ave
Huntsville, TX 77340
More Information
Find content and services related to this page.