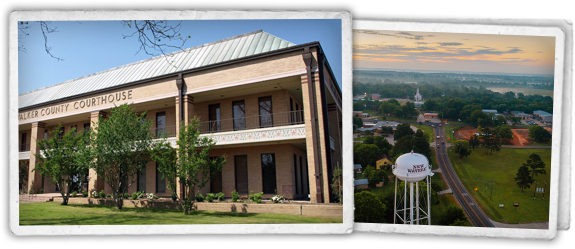 Start Content
Jury Service
The District Clerk is in charge of the jury selection process for all the Walker County District courts and some County Court at Law cases. Jurors are randomly selected by the county computer system from the current voter registration list in the county and from the residents of the county that are holders of a valid Texas driver license or a valid Texas personal identification card issued by the Texas Department of Public Safety.
This includes overseeing the arrangement of a jury, the selection of names for a jury and the payment of jurors.
This also includes all duties associated with a grand jury.
Answers to some of the questions you may have about jury service:
You may request to be rescheduled only once from service. If you choose to be rescheduled, you MUST appear at the rescheduled date. You will received a new summons in the mail with your rescheduled date.


If you have been called for jury service recently, you are not excused from another summons unless you actually served on a jury within the past year.


To change an address we need something in writing, preferably your returned summons with the proper item circled or a note attached to the summons with a signature, date and day time telephone number.


To be taken off the list of jurors, to be excused, to be exempted or to be disqualified you will need to contact this office. If you qualify for permanent exemption you may use the form at the bottom of this page.


If you are not a resident of Walker County, you are not eligible to serve as a juror. Simply mark the correct number under the qualifications, sign and complete your form including your new address and mail it back. You can not be taken out of the jury wheel without a new address.


If you have received the form for someone else, such as your child away at college or in the military or for someone who no longer lives with you or at your address, simply call our office or write the reason on the summons return it to our office.
If you are over the age of 70 and wish to claim a permanent exemption, please circle the exemption and check mark the correct box on the summons and return to the District Clerks office.
Print this form, fill out and return to our office.


1100 University Ave., Room 209
Huntsville, Texas 77340
Contact Us
1100 University Ave
Huntsville, TX 77340
More Information
Find content and services related to this page.