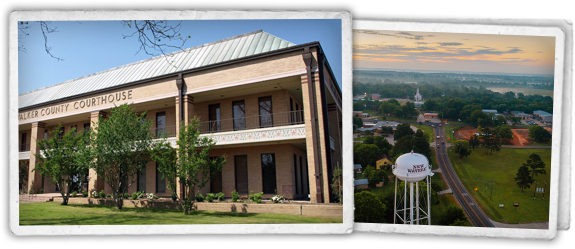 Start Content
Staff Directory - Details
Clint McRae
Sheriff
Primary Contact Address


717 FM 2821 W
Huntsville, TX 77320
Primary Department:
Sheriff's Office
Professional Profile
As a long-time resident of Walker County, Sheriff Clint R. McRae began his law enforcement career in the late 80's while working in the Jail Division of the Walker County Sheriff's Office. McRae later transferred his employment to the Texas Department of Criminal Justice into the corrections field where he was later promoted to supervisor and was responsible for overseeing corrections staff and inmate work squads at the Ellis Unit. At that time, the Ellis Unit housed general population and death row inmates for the State of Texas.
While employed by the Texas Department of Criminal Justice, McRae also attended the law enforcement academy in Brazos County. Upon graduating the academy McRae was offered the opportunity and transferred his employment back to the Walker County Sheriff's Office into what is now known as the Uniform Services Division as a patrol officer. McRae was then later selected as Field Training Officer, training newly hired cadets to become valuable patrol officers for the department and the community in which he served.
McRae was later promoted into what is now known as the Department's Investigative Service Division with responsibilities ranging from investigating misdemeanor offenses all the way to homicide.
In 1995 while still a county employee McRae promoted and transferred to the Central East Texas Narcotics Task Force at which time his Law Enforcement Commission was carried through the Governor's Office of Texas providing statewide jurisdiction from a criminal enforcement standpoint.
McRae's responsibility while with the task force consisted of working undercover and investigating narcotic violations on street, mid level and high level offenders to include multiple cartel members out of Cali Columbia which later resulted in the arrest of several suspects, two of which were known by federal agencies to be some of the largest narcotic traffickers with confirmed ties to this area. McRae was also responsible for investigating financial crimes that narcotic related suspects were involved in.
During McRae's narcotics enforcement tenure he was also assigned to the agency's Special Operations Response Team (S.O.R.T). This specialized team was responsible for the execution of high risk narcotic related search and arrest warrants. During this time McRae also received formal training in Hand to Hand Combat and Defensive Tactics later receiving his instructor certification. Upon receiving certification McRae assisted in training staff from numerous law enforcement agencies across the state of Texas.
In November of 2004, McRae was elected as Sheriff of Walker County by the citizens of our great community. On January 1, 2005 Sheriff McRae took office and began diligently working to become more involved in our community and to increase the overall quality of law enforcement services.
Additional accomplishments of Sheriff McRae and his dedicated staff include proactive enforcement, more narcotic related arrests on an annual basis than ever before in department history, and the successful implementation of the Citizens on Patrol Program and the Cold Case Investigative Team. (Continue)
Sheriff McRae has served as board member for the Texas Jail Association and is currently a member and is serving as Board of Director for the Sheriffs' Association of Texas. McRae is also a member of the 100 Club out of Houston, Texas.
Sheriff McRae and his wife Diana have three daughters Randi, Madison and Emma and are members of Northside Baptist Church of Huntsville.