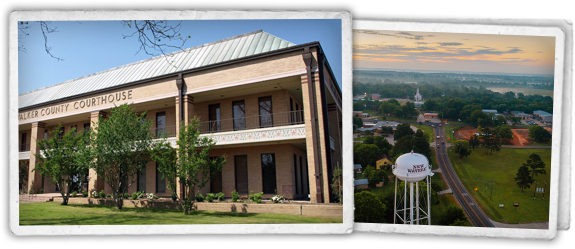 Start Content
Elections
Monitor this website for routine updates.
Diana L. McRae, County Election Officer
The mission of the Walker County Elections Department is to conduct fair elections, execute procedures, and provide for accurate and timely election results. We firmly believe it is our duty to treat each voter with respect and dignity. We believe in creating a safe place for voters so they can exercise their right to vote in a polling place with a non-intimidating, supportive environment. We believe in making all polling places fully accessible. Most importantly, we believe that all voters have the right to cast their ballot independently and in secret. We want to increase public confidence in the electoral process with the highest level of professional election standards, integrity, security, accuracy, and fairness. To that end, we pledge our continuing effort.
Helpful Walker County Voter Information
Familiarize yourself with our NEW voting equipment

Watch the instructional video found at the bottom of this webpage.

Current Photo ID requirements

(English and Spanish)

Name on ID and voter registration card must be substantially the same but not identical.

Voter address on ID and voter registration card do not have to match.
Specialty Voter Information
Click the following links for additional details.
Get Involved
Click the following links for additional details.
Texas Secretary of State Election-Related Information
Click the following links for additional details.
---
Watch the video below demonstrating Walker County's voting systems.
NOTE: Video is best viewed with Google Chrome or Firefox internet browsers.
---
Contact Us
1301 Sam Houston Ave
Huntsville, TX 77340
Phone: (936) 436-4959

Fax: (936) 436-4961

Hours:

Monday-Friday
8:00am - 5:00pm
More Information
Find content and services related to this page.