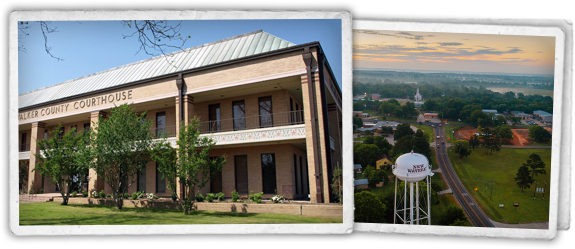 Start Content
Deputy Voter Registrar Program
Volunteer Deputy Registrars are entrusted with the responsibility of officially registering voters in the State of Texas. They are appointed by county voter registrars and charged with helping increase voter registration in the state. Deputy Voter Registrar's offer an invaluable service to our office as they act as an agent on behalf of Diana McRae, Walker County Voter Registrar. Accordingly, the deputy will be expected to understand and abide by the Texas Election Code. Before deputation, all interested persons must complete the state mandated training provided by the Walker County Voter Registration Office. Below are the steps to becoming a Volunteer Deputy Registrar for our county.
Click here to read more about qualifications and responsibilities of Volunteer Deputy Registrars.
---
HOW TO BECOME A VOLUNTEER DEPUTY REGISTRAR IN WALKER COUNTY
STEP 1: Online Training
Watch the Walker County Volunteer Deputy Registrar online training presentation.
After watching the video, you may print and review the Volunteer Deputy Registrar Guide. However, please note that the exam will be based off topics discussed in the training video.
STEP 2: Request for Appointment
Please complete the Request for Appointment and submit the completed form to the Walker County Voter Registration Office.
Email: walkervr@co.walker.tx.us
Mail or In-Person: 1301 Sam Houston Ave., Suite 114, Huntsville, Texas 77340
STEP 3: In-Person Examination
Schedule your in-person examination by contacting the Voter Registration Office at (936) 436-4959 or sending an email to walkervr@co.walker.tx.us. Special accommodations can be made in advance for groups.
STEP 4: Certification and Review of County-Specific Procedures
Upon satisfactorily completion of the Volunteer Deputy Registrar training and examination you will receive your Certificate of Appointment by Walker County. At time of appointment, we will discuss all county-specific procedures and issue materials necessary to registering voters.
If you are interested and would like more information, please call 436-4959 or come by the Voter Registration Office located at 1301 Sam Houston Avenue, Ste. 114 in the Walker County Annex.
Contact Us
1301 Sam Houston Ave
Huntsville, TX 77340
Phone: (936) 436-4959

Fax: (936) 436-4961

Hours:

Monday - Friday 8:00am - 5:00pm
More Information
Find content and services related to this page.