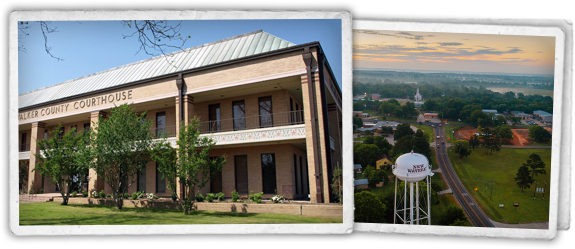 Start Content
Become a Volunteer Deputy Registrar
Volunteer Deputy Registrars are entrusted with the responsibility of officially registering voters in the State of Texas. They are appointed by county voter registrars and charged with helping increase voter registration in the state. Deputy Voter Registrar's will be acting as an agent on behalf of Diana McRae, Walker County Voter Registrar, to register voters. Accordingly, the deputy will be expected to understand and abide by the Texas Election Code. Before deputation, all interested persons must complete the state mandated training provided by the Walker County Voter Registration Office free of charge.
Click here to read more about qualifications and responsibilities of Volunteer Deputy Registrars.
Training Schedule
Training classes are scheduled at the Walker County Annex Room 101 on the following dates and times:
2019
December 10, 2019 at 11:00am
2020
January 15, 2020 at 10:00am

January 31, 2020 at 8:30am

March 18, 2020 at 2:00pm

April 14, 2020 at 2:00pm

May 13, 2020 at 2:00pm

June 10, 2020 at 10:00am

July 7, 2020 at 10:00am

July 22, 2020 at 2:00pm

August 13, 2020 at 10:00am

August 26, 2020 at 2:00pm

September 11, 2020 at 10:00am

October 1, 2020 at 8:30am
*All trainings are subject to cancellation in the event of a conflicting election or voter registration event.
To register for a class, please complete the Request for Appointment and return the completed form to the Voter Registration Office at the Walker County Annex in Room 114 or send it to walkervr@co.walker.tx.us no later than 5:00pm the day before the training class you are attending.
Due to the limited space available, we highly recommend that all interested persons pre-register at least one week before the scheduled date of training in order to ensure a reserved seat and to allow staff time to prepare enough VDVR packets.
If you are interested and would like more information,
please call 436-4959 or come by the Annex Room 114.
Contact Us
1301 Sam Houston Ave
Huntsville, TX 77340
Phone: (936) 436-4959

Fax: (936) 436-4961

Hours:

Monday - Friday 8:00am - 5:00pm
More Information
Find content and services related to this page.