DWI Supervision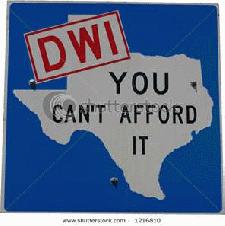 Those arrested and placed on community supervision in the Walker, Madison, Grimes, and Leon Counties may be required as part of their conditions of community supervision, bond, or pre-trial diversion to have a device installed on the motor vehicle owned by the defendant or on the vehicle most regularly driven by the defendant, that uses a deep-lung breath analysis mechanism to make impractical the operation of the motor vehicle if ethyl alcohol is detected in the breath of the operator and that the defendant not operate any motor vehicle that is not equipped with that device. The device, commonly referred to as an interlock device, may be obtained at several locations in Texas. The device is designed to detect alcohol in the operator's breath and if so, either stop the vehicle's operation or inhibit it.
Another device, the Secure Continuous Remote Alcohol Monitor or S.C.R.A.M for short, is being utilized more frequently. This device, a bracelet placed around the ankle of the defendant is designed to conduct numerous tests through the day/night for the presence of alcohol. Results of these tests are uploaded for analysis and then sent to the supervision officer.
Installation and monthly monitoring fees are the responsibility of the defendant.
Below is a list of providers available in the Walker, Madison, Grimes, and Leon County District. Please keep in mind that this list is not exclusive and there may be other providers not listed here.
Draeger Interlock (Interlock)
Once convicted for DWI, the defendant may be ordered by the Court to attend safety education classes, dependent upon the number of DWI offenses committed in the past. At present, the Walker County Community Supervision and Corrections Department offers defendants the opportunity to attend and complete the
Victim Impact Panel
and the
Driving While Intoxicated Safety Education Course
for first-time offenders "in-house."
DWI Repeat Offender Education Programs are currently offered by other agencies such as TASEA. To find other programs throughout the State of Texas, please
click here
.