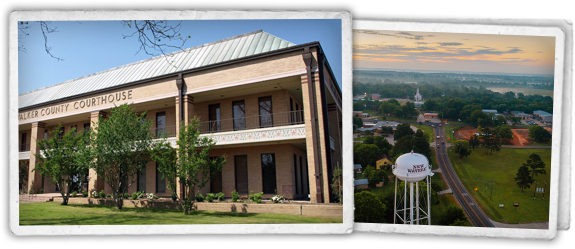 Start Content
Constable Duties & Responsibilities
Regardless of changes in its administrative nature, the office of constable has been authorized in early Texas constitution since the days of the Republic, but is in the Texas Code of Criminal Procedure, Texas Penal Code, the Texas Local Government Code, and other assorted laws, rules, and regulations that the general duties of Texas Constables are spelled out in detail. Constables and Deputy Constables are classified as peace officers by the Texas Code of Criminal Procedure, and only after meeting specified qualifications, equivalent to those of all other peace officers in the state of Texas, are constables licensed by Texas Commission on Law Enforcement Officers Standards and Education (TCLEOSE).
A new amendment to the Texas Constitution, passed in 1977, requires constables to meet certain qualifications for office that were not enumerated in the Constitution. This amendment is expected to have little impact on this office due to the licensing and mandatory training requirements already in effect since 1985.
By command of Article 2.13 Code of Criminal Procedure, it is the duty of every peace officer to:
preserve the peace within the officer's jurisdiction by all lawful means;

interfere without warrant to prevent or suppress crime where authorized by the Code of Criminal Procedure;

execute all lawful criminal process issued to the officer by any magistrate or court;

give notice to some magistrate of all offenses committed within the officer's jurisdiction, where the officer has good reason to believe there has been a violation of the penal law;

arrest offenders without warrant in every case where the officer is authorized by law, in order that they may be taken before the proper magistrate or court to be tried.
Consequently, to keep the peace, the constable in Texas may perform patrol, enforce traffic regulations, undertake investigations, arrest law breakers, carry out executions of judgment, summons persons to aid him in his duties when necessary, and to complete juries. He may seize, impound, and sell real and personal property as directed by law. The Constable is also an associate member of the Texas Department of Public Safety.
Although the constable is considered a local precinct officer, his territorial jurisdiction, like that of sheriff, extends to the entire county. He is entitled to serve civil process in those counties contiguous to his own, and with a warrant, to make arrests beyond the limit of his county. To take office after election, the Texas constable must execute a bond with sureties and both take and sign a constitutional oath of office. Like all peace officers in Texas, constables can be held liable for a number of omissions or violationsions or violations of duty.
Civil court actions in the state of Texas begin with the service of different types of citations, writs, or subpoenas. The county or state charges various fees for such documents, and for legal service thereof to a defendant or witness in a civil suit. Deputy sheriffs, municipal police officers, constables, and private process servers are authorized to serve these civil papers. Service by a constable stands to offer a greater benefit to the local community by:
brining service fees into the treasury of the county where the service is made

effecting quicker service because the constable is most familiar with the area and its citizens

minimizing any liability of service, because of the expertise of the constable in these matters
Licensing and Training
Beginning in 1985, Texas constables were required to be licensed by the state of Texas as peace officers within two-hundred and seventy days after taking office. To be licensed, a peace officer must take and pass the 1260-hour Basic Peace Officers Course at a state-licensed law enforcement academy. A recognized law-enforcement agency must then employ and notify TCLEOSE that it is commissioning an individual as a peace officer. (Because each constable's office is a recognized law enforcement agency, it is often the constable who notifies TCLEOSE of the election of a constable or the appointment of a deputy constable.) To maintain his license, a peace officer must attend in-service training, a total of forty hours - some specified by TCLEOSE - in any twenty-four month period. Mandatory twenty-four hours of civil process training is required every twenty-four months for all constables and deputy constables. The training, education, and licensing of peace officers in the state of Texas have come a long way since the early 1970s.