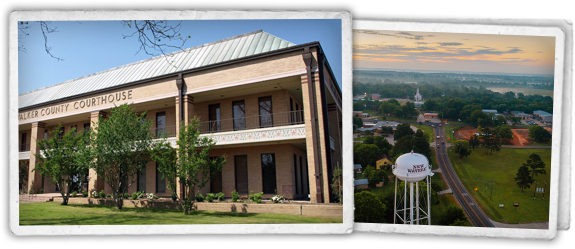 Start Content
County Auditor
District Judges appoint county auditors for a two year term and set the auditor's office budget and staffing level. In Walker County, the District Judges of the 12th and 278th State Judicial Districts appoint the County Auditor and set the budget. Duties and responsibilities of the County Auditor are set out in state statute. The County Auditor has general oversight of the books and records and is charged with strictly enforcing laws governing county finances. The County Auditor, by law, has continuous access to all books and financial records and conducts detailed reviews of all County financial operations.
Statute outlines responsibilities for financial record-keeping, ensuring budget compliance, financial reporting and audit. The audit responsibilities of the County Auditor can generally be summarized as follows: to examine and approve all claims against the County, to audit books, accounts, reports, vouchers and records of all offices, to audit all reports about collections made to Commissioners Court, to audit the books and reports of each office quarterly, to audit the Treasurers monthly report to Commissioners Court and audit cancelled warrants (checks), to quarterly perform unannounced audit of the Treasurers balances, funds and investments, to audit receipt books or computer records in criminal cases monthly, and to audit on an unannounced basis all officials annually.
As of the fiscal year beginning October 1, 2010, functions in the Auditor's office are segmented in the following general functional areas: Financial Accounting and Reporting; Budget Preparation Assistance and Budget Monitoring; Processing of Accounts Payable; Claims Auditing; Grant Management, Reporting and Auditing; Continuous Audit Function including Cash Receipts, Requisitions Review and Bid Auditing; Payroll Auditing, General Ledger Transactions Auditing; the Desk Audit Function; and the Field Audit Function.
More Information
Find content and services related to this page.