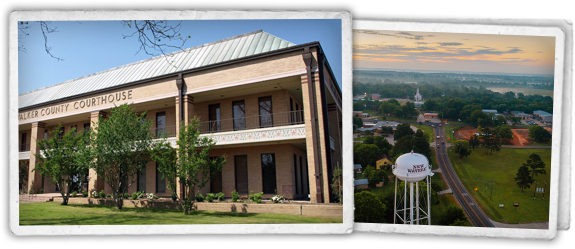 Start Content
Register My Vehicle
Effective May 1, 2016, no title transactions will be processed after 4:30 pm due to the complexity of these transactions. Thank you for your understanding.
TWO STEPS ONE STICKER
EFFECTIVE MARCH 1, 2016 - You must have a current inspection within 90 calendar days of your registration. For Example, Registration Expires August 2016 – You can pass your inspection as early as June 3rd which is 90 days before your sticker expires on August 31st
Visit twostepsonesticker.com for more information

EFFECTIVE SEPTEMBER 4, 2015 - Trailer inspections to be conducted at the Walker County Annex, Vehicle Registration Parking Lot
Beginning Friday, September 4th, Walker County residents will be able to have homemade and/or shopmade trailers inspected here locally in order to register and/or title their trailer with the Texas Department of Motor Vehicle, thanks to the cooperative efforts of the Walker County Sheriff's Department and the Walker County Vehicle Registration Department.
Inspections
MONDAYS ONLY by APPOINTMENT
Call 936-436-4950 to schedule inspection
Location
Walker County Annex, 1301 Sam Houston Ave
Inspections will be conducted in the Annex parking lot on the East side (near University Ave)
FORM REQUIRED
Please click here for required form, complete, and present at time of inspection

Click on one of the applicable links below
PROCEDURES TO REGISTER SOMEONE ELSE'S VEHICLE
In order to register a vehicle for someone other than the owner of record , you must have:
The original TxDMV registration renewal form OR previous year registration receipt

A valid Texas Insurance Card

Driver's License or Photo ID of the Requestor
We will process the transaction for the owner of record giving the sticker/receipt to the requestor. The requestor will sign the back of the office receipt acknowledging they received the sticker/receipt.

ALTERNATE OPTION TO REGISTER VEHICLE
IF YOU DO NOT HAVE THE REGISTRATION RENEWAL FORM OR THE PREVIOUS YEAR REGISTRATION RECEIPT:
You MUST obtain written consent from the owner of record along with a copy of their photo ID in order for us to process the transaction. (Authorization Letter above)
Once we have the forms required and the transaction is complete, the sticker AND receipt will be given to the requestor as authorized.
The requestor will sign the back of the office receipt acknowledging they received the sticker/receipt.
The written consent must include specific details or you can complete and submit the Authorization Letter (above).
We apologize for any inconvenience this may cause.
FEDERAL DRIVER'S PRIVACY PROTECTION ACT AND TX MOTOR VEHICLE RECORDS DISCLOSURE ACT Note:
As a result of the amendments to the federal Driver's Privacy Protection Act (DPPA) (18 U.S. Ch.123), effective December 1, 2000, ALL motor vehicle records were "closed" and the release and use of ALL personal information contained in ALL motor vehicle records is now restricted.
Contact Us
1301 Sam Houston Ave
Huntsville, TX 77340
Phone: (936) 436-4950

Fax: (936) 436-4951

Hours:

Monday - Friday 8:15am - 4:45pm No Title Transactions Processed After 4:30pm
More Information
Find content and services related to this page.