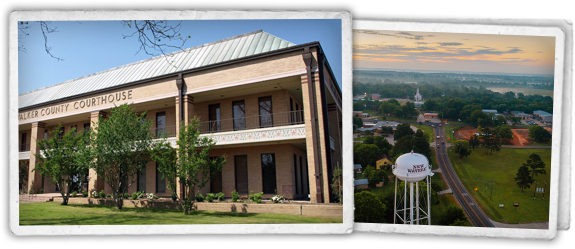 Start Content
County Facilities
Plan for the future, maintain the present and preserve the past
.
Effective May 12, 2010, Diana McRae, Tax Assessor-Collector, assumed the administrative duties and oversight of the Maintenance Department including the Janitorial Division.
These duties include managing employees, resolving personnel issues as well as receiving complaints, developing and implementing an electronic work order program along with creating a preventative maintenance schedule for county buildings.
The Maintenance Director will continue to receive guidance and approval from the County Judge and Commissioner's Court as needed for the operational function including the repair and replace assessments, equipment purchases, and other technical issues.
See the Maintenance Department tab for additional information relating to maintenance and county facilities.